Sigma Engineering, LLC has been serving the HVAC/R industry since 2009 with specialty products that primarily serve the maintenance needs of the refrigeration technician. In 2017, Sigma took over the aftermarket requirements for the Standard Refrigeration products worldwide. These products included Liquid Level Indicators, Chiller Barrell and Condenser Gaskets, Zincs, and Rotolock Service Valves and Adapters. While the business initially satisfied the needs of the current customer base, Sigma quickly realized the need of proper packaging for the wholesaler/distributor customer base. Sigma Engineering, LLC now offers this product in wholesaler friendly packaging and the response has been well received. Sigma's goal is to be your first source, with the best service, for the OEM and wholesale HVAC/R replacement parts in which we specialize. They STOCK the products we sell and our proud of their same day shipping rate of 99.8%.
Rotolock Valves, sometimes spelled "Rotalock" are service valves typically used in refrigeration systems. The actual Rotolock connection is a threaded connection that incorporates a Teflon Seal which is the main seal in preventing leaks in the connection. The primary uses of the valve include the ability to access the refrigeration system for charging and evacuation procedures. The valves are also very handy as they provide ease of removing equipment such as a compressor due to the threaded connection.
More Information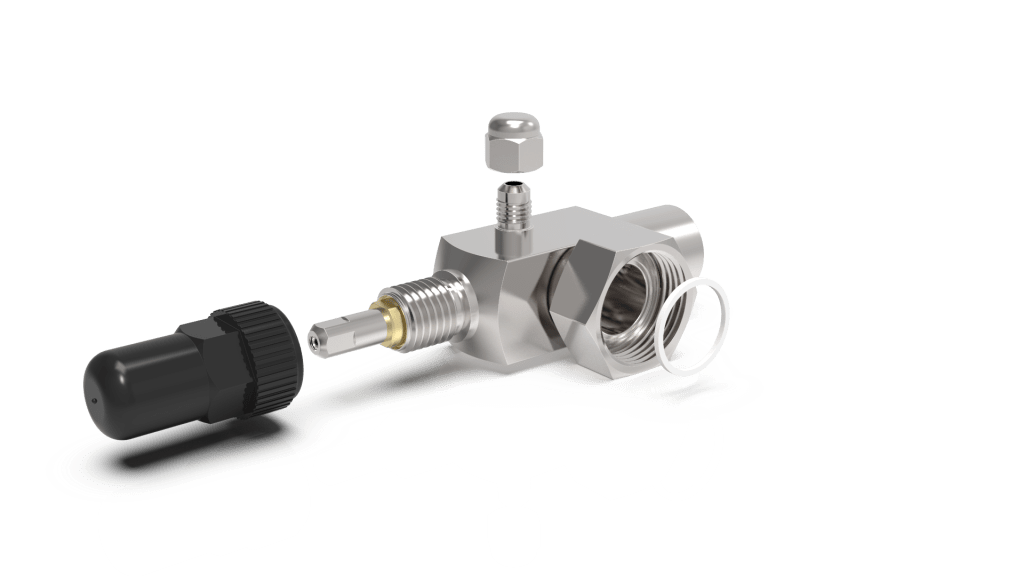 The FlareSeal® was developed specifically for the HVAC/R industry. The seal protects against the primary area of flare leaks on the sealing surface. FlareSeal® fits all common SAE flare connections for the industry. It not only provides a long term leak-free connection on new installations or products, but it also can be used to stop weeping connections in existing systems. There is a general industry push towards leak-free systems and the elimination of leaks on existing equipment. Currently, the weak links in the system are the flare connections … but no more! The flare connection is preferred for components for ease of service but has slowly gone the way of sweat connections due to the leak issues and liability associated with loss of refrigerant. The Multi-Ring-Seal by FlareSeal® allows the best of both worlds in a flare connection, allowing for serviceable components while maintaining a permanent leak-free connection. FlareSeal® can even be used to repair a small existing leak!
More Information
OEM Replacement parts & other products
Sigma Engineering, LLC acquired the Standard Refrigeration replacement parts business from Alfa Laval, Inc. This acquisition includes all of the parts and technical information required to sustain the OEM replacement parts for ALL of the Standard Refrigeration units in the field in addition to our already popular FlareSeal product line. Sigma Engineering is a privately held company serving the HVAC industry exclusively headquartered in Florida, with shipping locations in both Florida and the Midwest USA.
More Information